| By Corporate Concepts
The Significance of Knoll Constellation of Brands: Seating Spotlight
Before furniture design was considered an 'industry', Florence Knoll's respect for collaboration and innovation shaped a perspective that resonates throughout Knoll today.
Consider a viewpoint that began almost 70 years ago. With the introduction of Saarinen Executive Series, Knoll transformed the expectation of what 'side seating' could and should do for the workplace as well as the occupant. Artful form supports the body and nurtures the soul.
Fast forward 50 years and Knoll is the first organization that acknowledges women in executive leadership lack executive-level, ergonomic task seating. Knoll introduces Life, an ergonomically advanced executive-level seating solution that accommodates both male and female body types.
Generation philosophy of "Sit how you want" advanced the fact that – to be an ergonomic solution – seating must support a host of work activities, settings and technology previously non-existent among available seating options.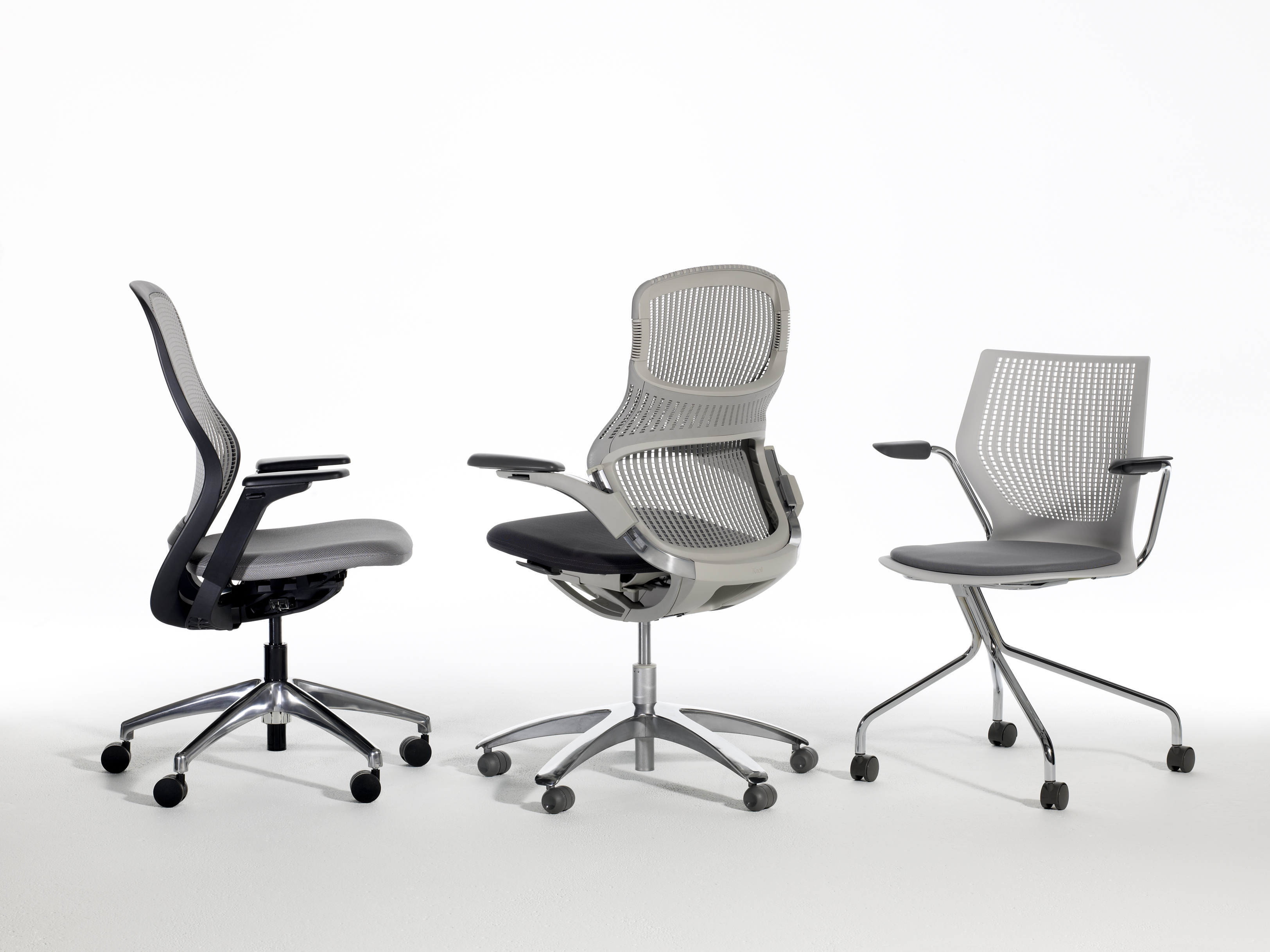 Present day workplaces thrives on both independent and group work spaces - necessary - to augment the best of everyone's efforts. Ollo, the most recent introduction to Knoll Task Seating, provides notable comfort and support, transitioning fluidly between individual and multiple users. Focused finish options visually signal expectations of the environment, indicating the nature of activity.
Architecture and interior elements combine to enhance purpose.
With the wholly-owned acquisition of Muuto, Knoll philosophically returns to the insight and brilliance of Florence Knoll's collaboration with Finnish-American Architect Eero Saarinen. Muuto is a curator of furniture solutions rooted in Scandinavian design tradition characterized by enduring aesthetics, functionality, craftsmanship and honest expression.
By characteristically linking our design approach imparting forward-looking materials, techniques and creative thinking, Knoll and Muuto lead the furniture design industry in a manner that has advanced form and materiality, identifying the significance of a cohesive work experience.
Perspective offers choice, and choice offers opportunity. Knoll Constellation of Brands offers an opportunity for seating solutions throughout the environment, supporting intense, high-level problem-solving activities, or brief encounters social in nature; choose your experience.